September 2018 : The lab officially 'opens' in the Icahn Laboratory.
Image of Icahn Laboratory courtesy of Rafael Viñoly Architects.
January 2019
Sherry and Purnima join the lab.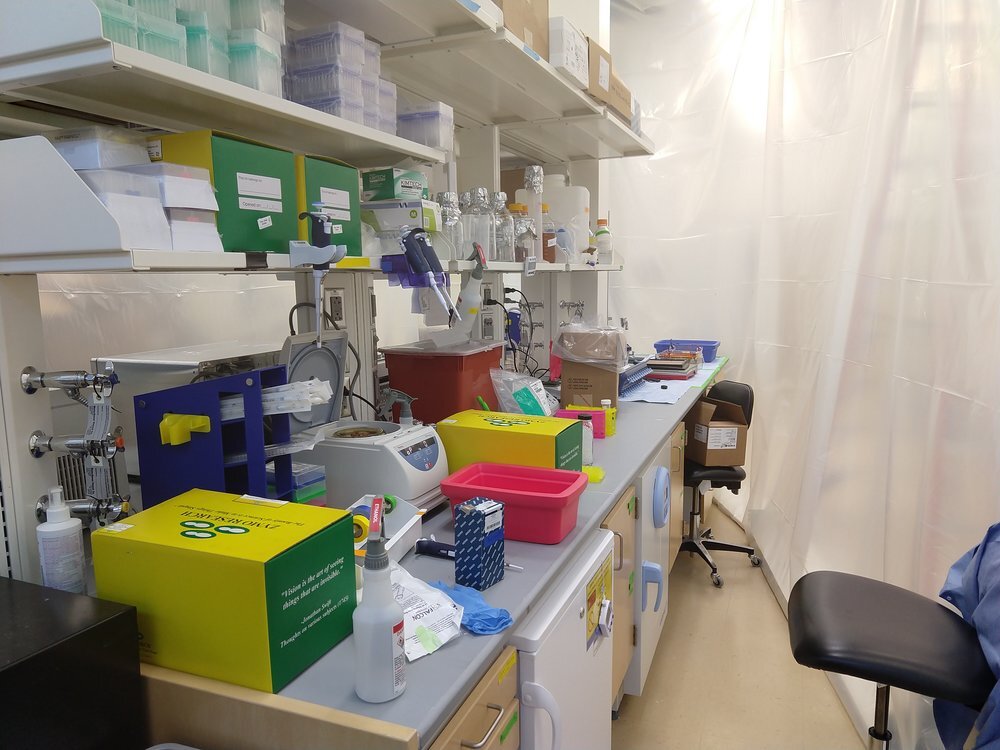 February 2019
Our experimental bubble gets set up inside the construction tarps.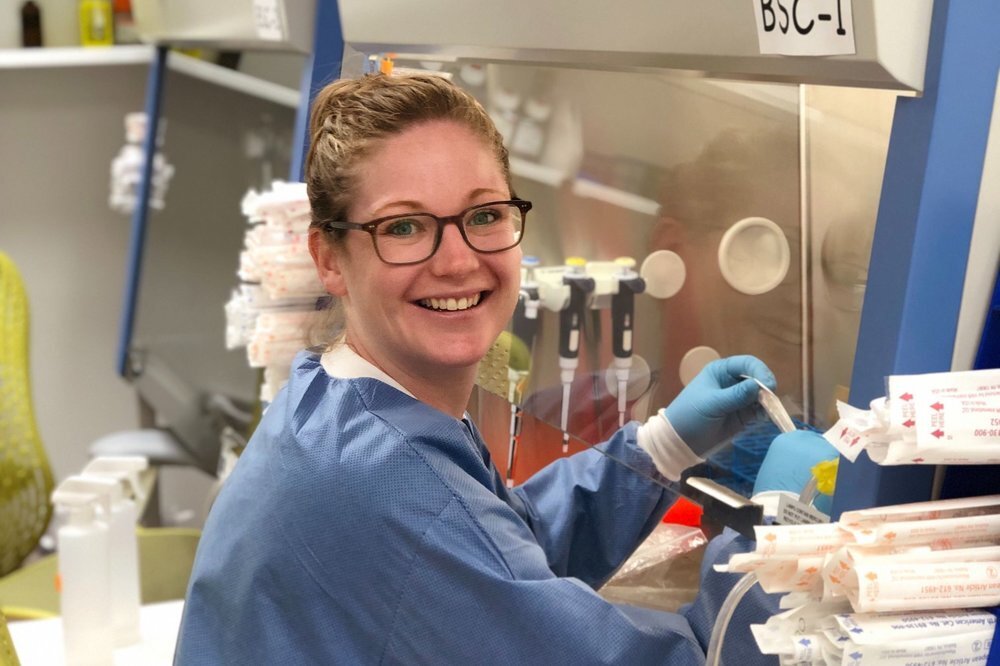 March 2019
Our hoods arrive.
The end of construction is in sight!
May 2019
Jeff visits.
The lab's first CRISPR Perturb-seq screen!
June 2019
Danny and Ann join the lab. Our first students from Quantitative and Computational Biology!
July 2019
Jia joins the lab as our first postdoc!